Accoya Wood Product Training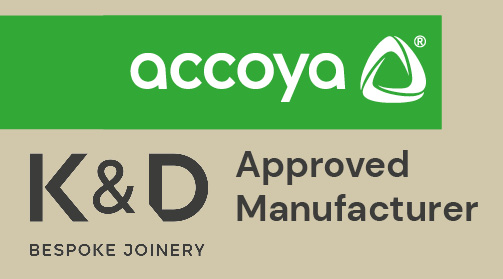 An insightful talk from Dave Snowling from the Accsys Group today.
Dave did an @accoyawood product training with a group of the K&D office team.
We learned how Accoya is a regular wood that is chemically modified by acetylation. This process makes Accoya wood Class 1 in durability and stability. We went through how Accoya is best used, how to treat it and the different finishes available.
We had many questions about Accoya, which were answered by Dave; an expert in the joinery manufacturing world.
@kanddjoinery are a named manufacturer of Accoya products by @accoyawood