Accoya and Medite Tricoya Extreme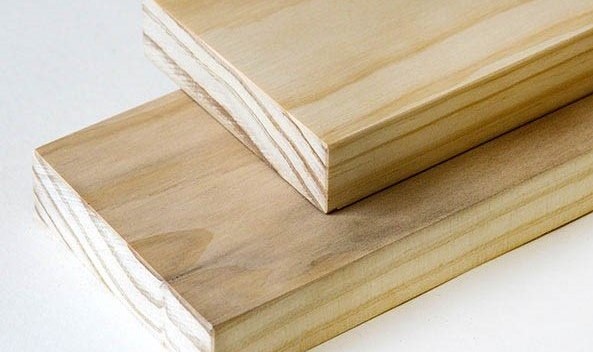 In recent years the joinery industry has seen an increase in the use of modified timber products. K&D Joinery are always willing to work with these modern advances in wood technology. Examples such as Accoya and "Medite Tricoya Extreme" for doors, stairs and windows has grown in popularity. Benefits including durability, stability and sustainability are key factors in K&D's decision to use these materials. The resulting quality of our products is evident. Manufactured in Essex by skilled joiners, where attention to detail in every aspect is paramount. Our reputation has grown considerably, supplying restoration, conservation, new build and commercial projects with a variety of traditional and bespoke joinery products.
Accoya® wood is created from readily available, sustainably sourced, non-durable woods that are modified to match or exceed the durability, stability and beauty of the very best tropical hardwoods. Manufactured using Accsys' proprietary acetylation process, Accoya® wood is durable, stable and guaranteed for 50 years above ground and 25 years in ground or freshwater.
Accoya® also has the very best environmental credentials, acquiring Cradle to Cradle™ Certification at the elusive C2C Gold Level, and a C2C Platinum Level recognition for the most important C2C sustainable category; Material Health. It is also FSC® certified (C012330) and contributes to several credits in BREEAM.
Accoya® wood is a perfect material for timber window frames and external wooden doors as it offers improved thermal insulation properties in comparison with commonly used hardwood and softwood wood species and it is more durable and dimensionally stable than the best tropical hardwoods. Accoya® wood has an enhanced coatings performance and can last twice as long, saving time, money and hassle. It also has a 50 year above ground guarantee, giving complete confidence that Accoya® windows and doors will stand the test of time. An Accoya® wooden window or door is developed to excel in external applications, even in challenging conditions.
Key Features:
DIMENSIONALLY STABLE
Swelling and shrinkage reduced by 75% or more
Doors and windows open effortlessly year round
Reduced maintenance costs
OUTSTANDING DURABILITY
Lasting 50 years above ground, 25 years in ground/freshwater Class 1 durability, surpassing even teak
70 year minimum service life stated by TRADA
IDEAL FOR COATING
Improved stability means coatings last up to two times longer
Easier to coat, less preparation and sanding required
MEDITE TRICOYA EXTREME Durable MDF is a ground-breaking construction material.
The panel exhibits outstanding durability and dimensional stability which allow it to be used in applications once limited to products such as concrete, plastics or metals.
With the added benefits of light weight, sustainable raw materials and a guarantee of up to 50 years above ground and 25 years in ground, these ground-breaking panels provide architects, specifiers and designers with an entirely new construction material, allowing great design flexibility and endless opportunities for creativity.
The combination of acetylated wood fibre with the manufacturing technology of MEDITE MDF means it may now be used in situations and applications where normal MDF panels cannot. However, MEDITE TRICOYA EXTREME maintains all the design, fixing, machining flexibility of medium density fibreboards.
Using sustainably sourced FSC® timber, MEDITE TRICOYA EXTREME is made using a high-performance resin which has zero added formaldehyde in its formulation, ensuring the product is suitable for environmentally sensitive areas.
Many of the benefits observed in solid acetylated wood, including enhanced dimensional stability and durability and fungal resistance hold true for MEDITE TRICOYA EXTREME.
MEDITE TRICOYA EXTREME is also made using a high-performance resin which is zero added formaldehyde, which makes the product not only exceed EU E1 but also CARB2 compliant.
BBA Assessment: As from June 2012 the British Board of Agreement has concluded that MEDITE TRICOYA EXTREME is satisfactory for internal and external use as a non-structural general wood-based product. It is considered that this could form the basis of an assessment leading to the award of an Agreement Certificate after full commercial production is established. BBA Assessment number M2/49109.
BRE Classification: Extensive performance testing carried out by the Building Research Establishment (BRE) in the UK concluded that MEDITE TRICOYA EXTREME carries a durability class (under EN350-2) of 1, or very durable; a durability equivalent to teak and more durable than oak. BRE concluded that MEDITE TRICOYA Extreme could meet demands for a desired service life of 60 years when used in exterior applications.
Resistant to Fungal Decay